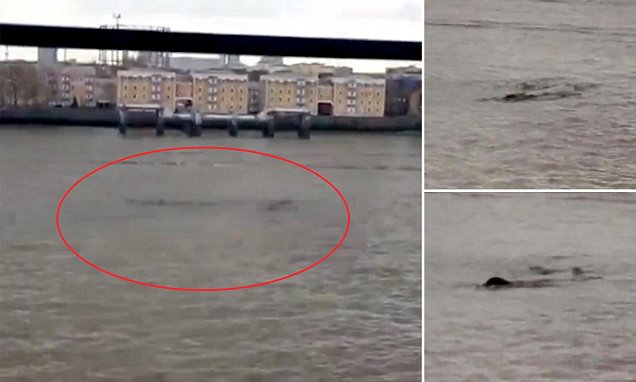 A mysterious creature has been spotted swimming in the Thames again. Personally I have a feeling it may be a whale or a dolphin. Both of which have been spotted in the Thames previously. Or, maybe it is Nessie having a break from Loch Ness.
Nevertheless the creature appears to be fairly large as you can see what appears to be a head or hump and there also appears to be a tail splash at one point.
Who knows what this is?